Routine Eye Exams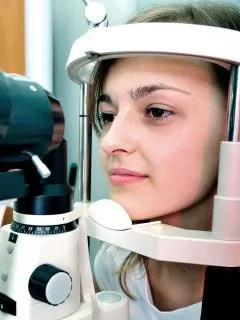 Some people only schedule eye exams when they have an issue with their vision. While it is essential that you go to the eye doctor for this, you should also schedule annual eye exams. At Kilgo Eyecare in Asheville, NC, we can help with your eye health. Serving Asheville, Fletcher, Hendersonville, Brevard, Weaverville, and surrounding areas, our eye doctors can alert you to any problems with your eyes.
Why Are Eye Exams Important?
Eye exams are vital to your health for many reasons. Without them, you could develop a condition unknowingly and let it worsen over time. Eye exams can detect problems such as cataracts, glaucoma, macular degeneration, and more. It is important to stay on top of your eye and vision care so you don't miss anything.
Vision Changes Occur Gradually
Changes in your vision occur so gradually that you may not even realize that your vision has changed. It isn't until you get an eye exam and need a new prescription that you realize there was an issue. If you schedule annual eye exams, you can be sure that you always see as clearly as possible.
Maintain the Correct Prescriptions
Eyeglass prescriptions and contact lens prescriptions typically expire after one year. If you lose your glasses, you won't be able to replace them until you have an eye exam. The same is true if you run out of contacts. If our optometrist doesn't have an available appointment for a few days, you won't have any vision correction during that time.
If you have an eye exam every year, you will always have a prescription on file, so you won't need to wait for an appointment.
Many Conditions Show No Early Symptoms
There are many serious eye conditions that show no early symptoms. For example, glaucoma is also known as a silent illness because you may not know you have it until vision loss has occurred. While there are treatments for glaucoma and other conditions such as macular degeneration and diabetic retinopathy, their symptoms can be permanent. Treatment options can slow the progression of these diseases, which is why these conditions need to be caught early. These conditions can all be detected during your annual eye exam, which will give you plenty of time to begin treatment and preserve your vision.
Other Health Conditions
There are several health conditions that can be caught during your annual eye exam. In some cases, our eye doctors can detect the conditions before your annual visit to your primary care physician. A few conditions that can be detected include diabetes, multiple sclerosis, high blood pressure, and brain tumors.
Visit Our Facility
At Kilgo Eyecare, serving Asheville, Fletcher, Hendersonville, Brevard, Weaverville, and surrounding areas, your eye health is our priority. By coming in for routine eye exams, you can avoid or catch any health problems. Our optometrists can answer any questions you have about eye and vision care. Call us today to schedule your appointment.